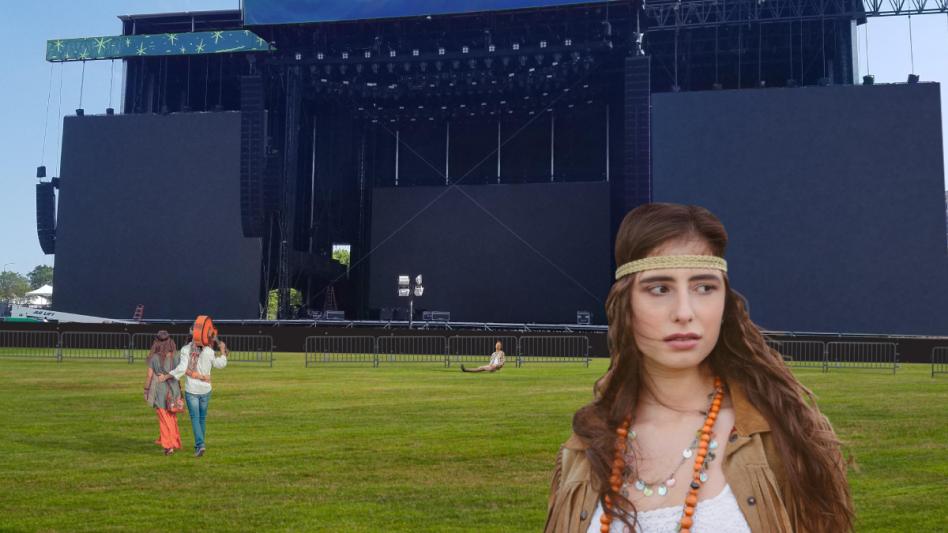 GRANT PARK — As Lollapalooza's canceled festival date passes this weekend in Chicago, many Chicagoans are mourning our city's lost summer music events due to COVID-19. This is especially true of Chicago's wealthy white population, which uses the festival season every year to publicly consume a variety of recreational drugs with no legal repercussions. To honor this lost Chicago tradition, the Mayor's office announced early Friday that it would be officially suspending all drug arrests for white people through August 2, coinciding with Lollapalooza's planned online event.
Speaking at a press conference in Grant Park on Friday, Mayor Lori Lightfoot expressed her sympathy for the few white teens wandering around the empty park, too addled on MDMA to realize that the press conference was not a musical performance. "Look at them. All glittered up and nowhere to go. I want these white people to know that they can use their party drugs while social distancing and still get the same legally-overlooked high as they would at Lolla." 
Lightfoot further clarified that white residents of Chicago suburbs — who would ordinarily be at slightly increased risk of arrest in Grant Park — would also be granted amnesty for the weekend, thanks to a collaboration with suburban mayors and the DEA's Chicago division. "You will enjoy the same immunity from public scrutiny no matter where you are indulging in controlled substances this weekend, just like you're used to at Lolla or Pitchfork," Lightfoot said. "Although, if that's part of the draw for you, we can have a police officer drive by your neighborhood once in a while."
Freelance bath bomb designer Kayleigh Gordon, 22, and energy drink brand ambassador Matthew Fogel, 21, were amongst the disappointed white music fans present at Lightfoot's event. "We were really looking forward to freely smoking weed outside less than 10 miles from the neighborhoods most harmed by War-on-Drugs policing in the US, but I'm glad that the mayor wants us to stay safe," Gordon said. Fogel agreed, recognizing Lightfoot for her dedication to her outdated policy positions even in the midst of a global pandemic.
When asked to clarify how this temporary measure would affect the arrests of people of color, Lightfoot reminded listeners that "just as these music festivals are a Chicago summer tradition, so too is deploying over a thousand police officers a day to the South and West sides. These traditions are important to the fabric of our community, and I'm not about to let coronavirus steal the show." 
According to Lollapalooza organizers working with the mayor's office, this weekend's festivities will also replace police sirens with "the exciting vibes of Imagine Dragons" and the city's bridges will be lifted to "simulate the feeling of traffic congestion that is so special to Chicago summers."
Lightfoot concluded the event by once again reassuring Chicago's most privileged. "Don't worry, white people. We know it's a hard week for you, so just relax with whatever you've got. Most of all, I'm here to keep you safe."