Diamond In The Rough: There's A Copy Of Ratt's Debut 'Out Of The Cellar' (1984) At This Record Shop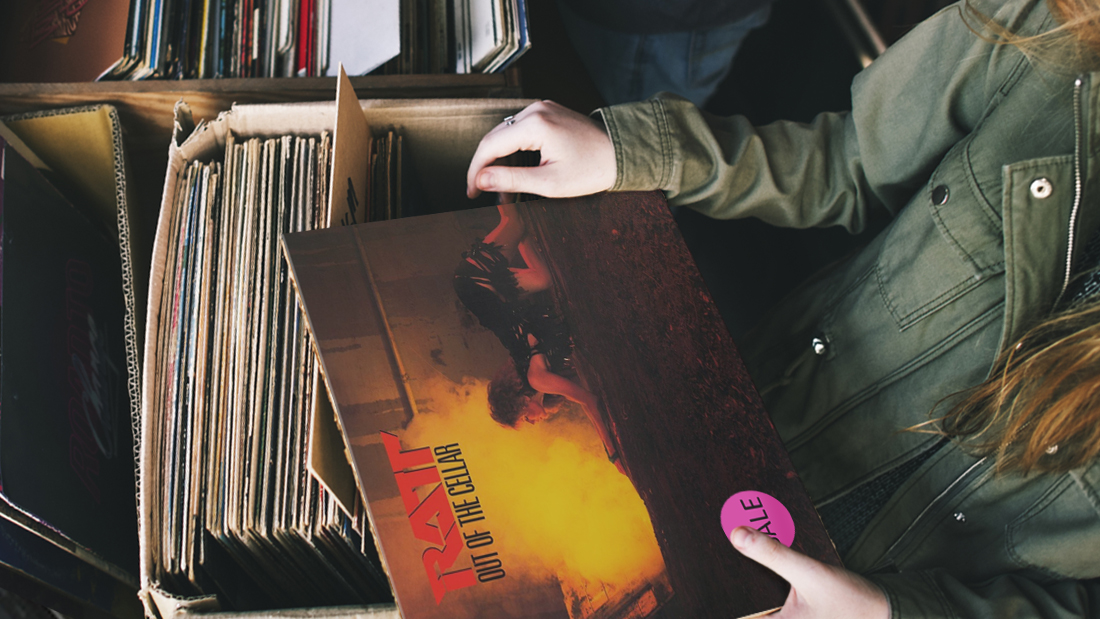 LOGAN SQUARE — Talk about a jackpot for music lovers! The Chicago Genius Herald is hearing reports that there's a copy of Ratt's debut album Out Of The Cellar (1984) for sale at a local record store—and even better? It's only $2.99 plus tax.
The album currently sits in the bargain bin of Like A Velvet Underground Pressed On Wax, a record store off Milwaukee Avenue in West Town's überhip neighborhood. Shockingly, despite its striking and sexually charged cover of a big-haired babe on her knees looking into a glowing cellar with steam billowing out, no one appears to have made a move on this absolute steal, currently the only way to hear Ratt's smash hit "Round and Round" in high fidelity analog sound. Gift horse? Meet mouth!
Cuthbert Culainn, 24, the clerk on duty, seemed just as shocked as anyone to see it there. "Yeah I guess that is...a surprise," Culainn said, clearly trying to think of reasons not to buy this copy of Out Of The Cellar himself and coming up short. "I think that came in with a bulk shipment we got from an estate sale? Anyway prices are final and we recommend you use one of the listening stations to make sure you're satisfied with the...uh...quality of that particular recording." As he excused himself, this reporter heard Culainn mutter something that sounded like but couldn't have been "thought I threw that one in the garbage" while walking away. His loss!
Customers in the store were astonished by this find. "Ratt?" said A Young Woman Who Would Not Give The Chicago Genius Herald Her Name, 19, "Yeah, that sounds familiar. I think my uncle used to listen to them all the time. I guess they were big when he was younger?" When asked if she might consider purchasing this absolute steal, she responded, "no, I'm just browsing, I think," before picking up a copy of H2O by Daryl Hall and John Oates, which this reporter grudgingly admits is also a great album but—let's be real here—no Out Of The Cellar.
"If you're not going to buy anything, I'm going to have to ask you to leave," said the store's owner Jules Trebache, 43—apparently unable to live with the shame of knowing how much money he was going to lose on selling a copy of this seminal hair metal album for a paltry $3. "You really can't keep doing this shit—last week it was because I was selling Stay Hungry by Twisted Sister for $5.99, and a few weeks before that it was Open Up And Say… Ah! By Poison," Trebache continued. "Now get out."