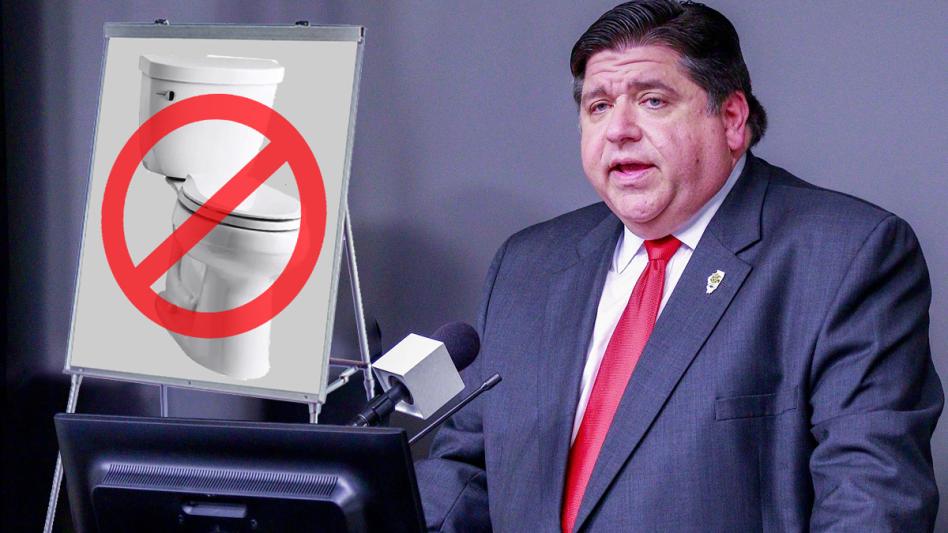 SPRINGFIELD, IL — As Covid-19 continues its slow resurgence in Illinois, Governor Pritzker has unveiled a plan to simply outsmart the virus by removing every toilet from the state, a technique he famously employed to classify his old mansion as uninhabited.
In October 2015, approximately 100 years ago, Gov. Pritzker had all of the toilets in one of his Cook County mansions removed, classifying it as "uninhabitable" in a property tax appeal, resulting in tax refunds in the hundreds of thousands.
"From my years of experience from being a billionaire there is one thing I know, and that's rippin' toilets." said Pritzker at a press conference Tuesday. "And my thinking goes that if it can lower property taxes, it can lower our infection rate."
When pressed on how the state would tackle such a large logistical problem, Pritzker demonstrated by asking this reporter to follow him to the bathroom where he proceeded to rip a toilet off the wall with the grace and power of a silverback.
"This ain't my first rodeo pardner." he drawled, then carrying the toilet back to his limo and putting it in the back seat.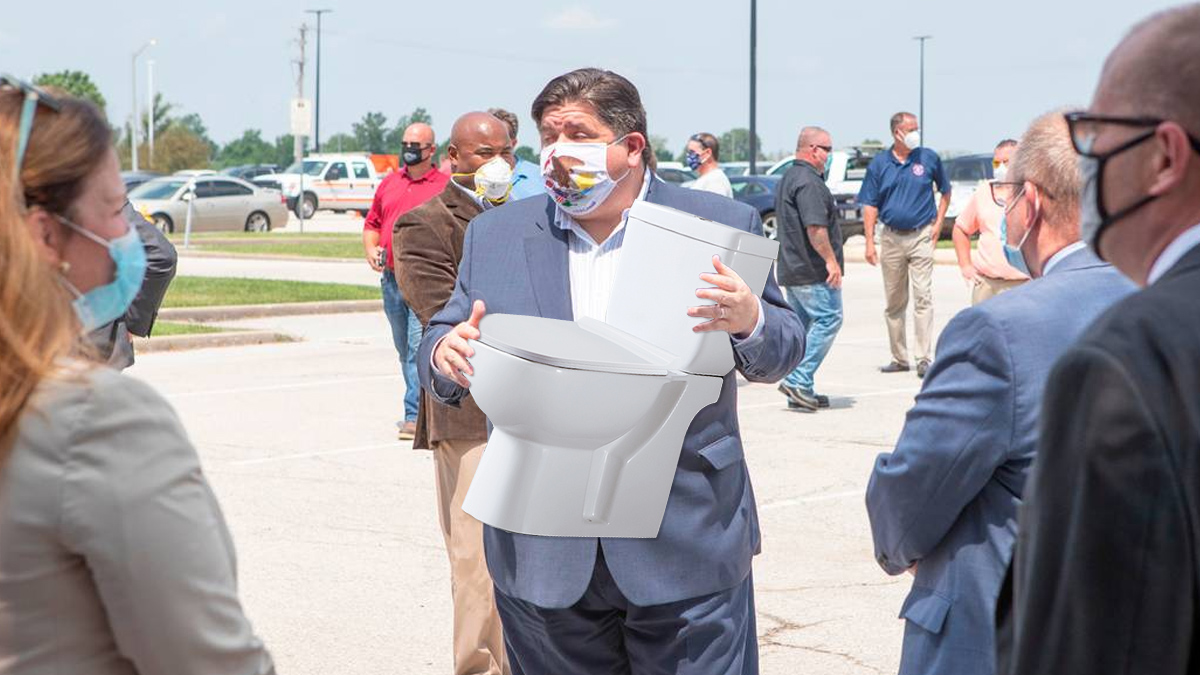 Governor Pritzker with toilet
Critics say that as the coronavirus is not a sentient lifeform, nor an agency concerned with occupancy laws, and that the new plan is dead on arrival.
"If anything we need more toilets," said Dr. Daniel Little, 43, Professor of Sanitation Technology at UIC. "This is going to flush away years of progress."
(Full disclosure, this Chicago Genius reporter attended UIC and had classes in the department of Sanitation Technology, graduating with a Bachelor of Farts).
"It's either this, or everyone wears a mask outside for a couple months," concluded Pritzker outside of his limo, which was starting to smell. "So until that time I'll be out here living my truth. Rippin' toilets."