Record Low Numbers of Rosy-Cheeked Tots Pressed To Holiday Windows Amidst Retail Decline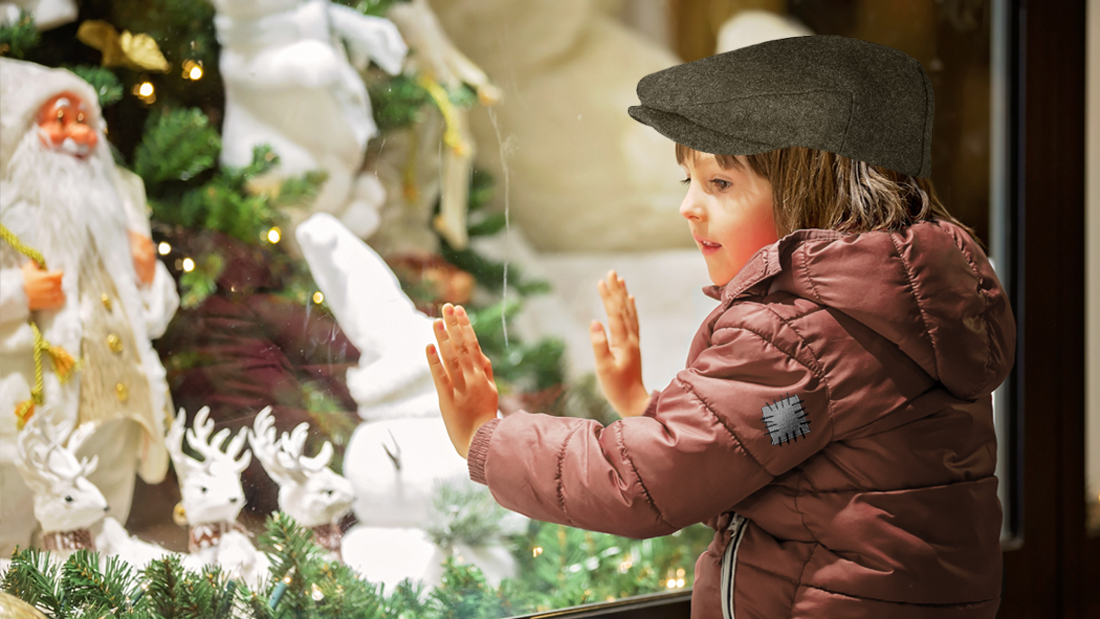 MAGNIFICENT MILE — Chicago's boutiques and big box stores rolled out holiday window displays and decked their shelves with holiday deals this week, but all that glitters isn't tinsel for the retail sector this holiday season. In a devastating indicator for US retailers, a chilling new report released Wednesday from the National Retail Federation reveals that crowds of rosy-cheeked children pressed to holiday window displays in wonder have reached their lowest point in history this year.
These adorable tykes glued to visions of holiday cheer have long been a fixture of retailers' most profitable season and a symbol of jubilant holiday gift-giving; however, the NRF's report details a disturbing trend for this petite yet powerful demographic. Since the "retail apocalypse" in 2010, despite increasingly desperate deals and showy "third space" strategies from retailers, each year has seen at least 4% fewer flushed youngsters thronging with glee outside America's toy boutiques and big-box stores.
Despite a forecasted 3.8% gain on last year's December sales, the NRF has maintained a grim outlook thanks to these little shavers, absent from their perennial post warming their hearts with the joy of the season. Reached for a phone interview, NRF spokesperson Frances Moore, 54, ruefully recalled a better time. "I remember when I was a kiddo, I'd spend hours planted inches away from Mr. Krause's windows as he set up a full Santa's Workshop in there," Moore remembered. "But now...we saw a 1.2% decrease in frost-nipped cheeks this year. And a 2.5% drop in starry eyes! I don't know that we can recover if more of these little cherubs leave our glowing sidewalks and doorsteps."
The report outlined a few possible reasons for the trend, from increased toddler screen time to climate change, but Genius Herald reporters tracked down a hopeful half-pint to tell us more. "Well we en't given hot choc'late from a bright red tin, not nearly as much as we'd like," mused Alfie Jones, 7. "An' I don't mean no impoliteness, but there en't enough trains."
Jones, and the other wee nippers this reporter interviewed, indicated that they don't know what the word "retail" means. "We don't really care about the ecomony [sic]," piped Molly Rourke, 5. "Isn't that who Mr. Scrooge works for?" They further explained that while market experts like the NRF might have their holiday stockings in a twist about customer engagement and first quarter profits, "we just want to see more spinny things, really." At press time our sources had fallen asleep on a candy cane, which was near-permanently glued to their curly hair.