Starbucks Now Offering No Touch Nitro Coffee Spray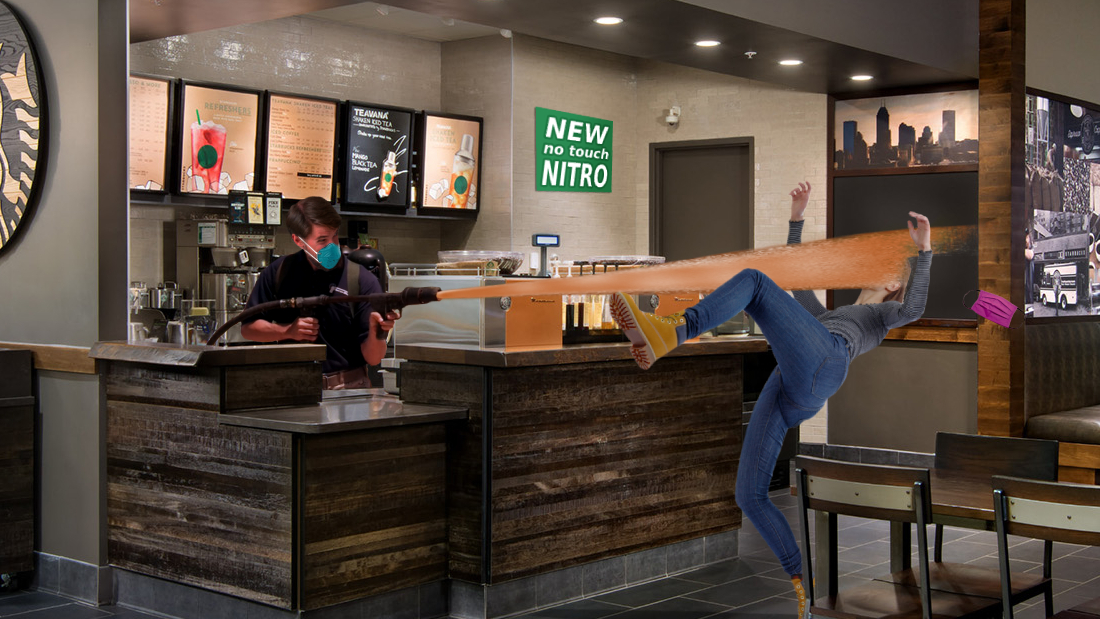 IRVING PARK — In an effort to sustain social distancing rules while reopening its stores, the Starbucks Corporation unveiled a new no-touch coffee spray service on Wednesday.
"The one thing we know is that our customers hate waiting almost as much as they hate dying from a horrific virus," said Irving Park location store manager Stanley Journeyman, 42. "This way you get the same smooth Nitro Cold Brew® you know and love, but straight from the tap and directly into your mouth and/or face depending on the barista's aim."
The jets used to power the new coffee spray are reportedly a proprietary system copyrighted by Starbucks Corporation, though one can't help but see the resemblance to a normal garden hose with a jet attachment.
"Of course much of our product inspiration comes from nature," said Starbucks lead product designer Cesar Van de Camp, 45 "And in this case I was deeply influenced by how they hose down elephants at the zoo."
Starting Thursday select locations will begin selling the sprays in ten second increments, including a deluxe service for those in a rush where two baristas combine their streams, cutting service time in half.
"Literally we just call your name and you open your mouth and...we do the best we can," said Danny. "And if you want any add-ins we do have an oat milk supersoaker."