"I just don't get it," said Sgt. Jerry Punisherlogo, 37, a ten year veteran of the CPD.
After an initial attack with fire hoses and brooms, city officials were able to break the seagulls' defenses and push them back toward the lake in a battle that many have dubbed "The Battle for Island Party Hut." 
The Blackhawks logo, which features the head of Sauk warrior Chief Black Hawk, is arguably one of the most recognizable logos in all of professional sports. While critics claim that using a cartoon version of a respected Native American as a sports logo is culturally insensitive, the 'Hawks management are positive this new update will clear things up.
Wrigleyville Vaccination Site Opens, Closes For Redevelopment
North Side residents hoping to secure a vaccine appointment at the site this week were met with busy signals and boarded windows after a surprise press conference from Tom Ricketts, who announced the closure alongside new plans to tear down and redevelop the space.
Tribune Tower Construction Delves Too Greedily, and Too Deep
Although work has stopped at Tribune Tower, the sound of distant drums from the deep has only increased in volume and frequency.
Vaccination Sites To Offer Little Leather-Bound Menu With Choice Of Shots For Residents Who Would "Really Prefer" One Or The Other
"They were so accommodating, and the menu had little gilt edges. They even brought out a Perrier for me. My only complaint is that I would have liked a Topo Chico instead."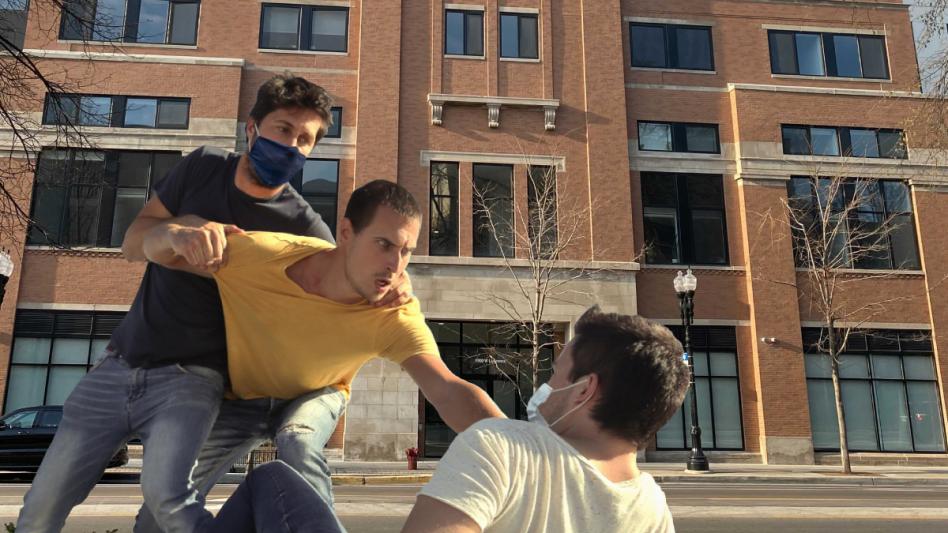 Former Sears With $4000 Townhomes Stacked On DeVry University Might Cause People To Get Wrong Idea About How Much Thought Developers Putting Into Any Of This
"You've got a fallen symbol of mid-century of American prosperity, a predatory online college, slapdash construction, and that ever-ugly bugaboo 'gentrification' all combining into one building that people walk past all the time."
Lightfoot Urges Chicagoans To Get Vaccinated, Somehow
Lightfoot continued, saying that you should get the vaccine even if you have to go to a place that rhymes with "Shnaperville" to get it.
CTA Debuts Trains With In-Seat Ashtrays
"Honestly whenever someone presses the emergency button and lets me know someone is smoking I'm just like 'hell yeah, that's cool'," he continued. "I just dim the lights and put some cool music over the intercom."