"I found lead pipes in my kitchen. And dining room. And lounge. It's an epidemic."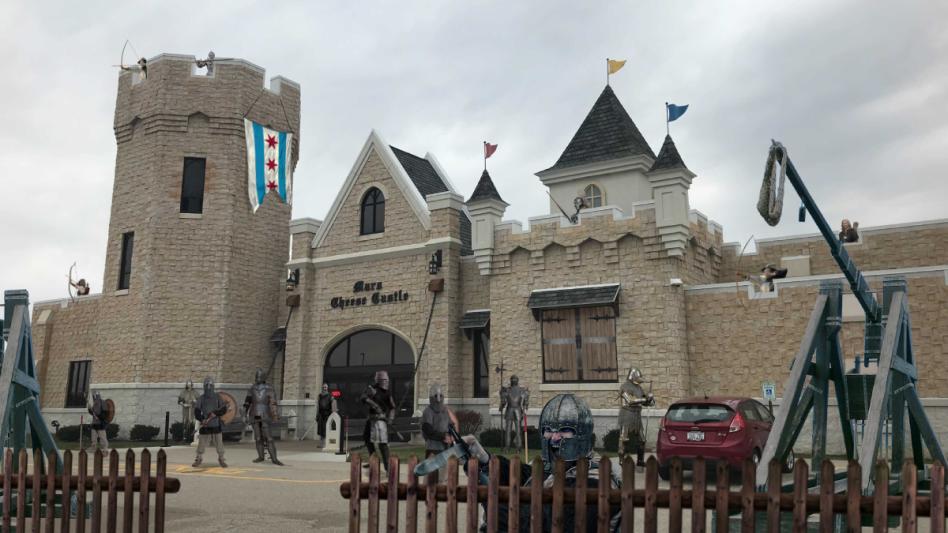 The military forces, composed of "as many goode Pikes and Halberds as our Captains could muſter, and several Mechanicall Engines of ingenious make" will enforce Chicago's updated travel order starting Thursday.
"With sports betting now on your phone, you can take gambling anywhere! On the toilet, in your home office, or out behind your recently re-mortgaged house where your spouse can't find you."
Scientists Warn That Warming Temperatures Put Chicago "Dangerously Close" To Ideal Conditions For 'Predator 2' Remake
We're rapidly approaching what climatologists consider the "Predator 2 tipping point".
Chicagoans Can Get Free Flu Shots...But Should They? Yes
Chicagoans are wondering: should they get their flu shots? The answer to their question is yes. 
Chicago Real Estate Developer Replaces Aging Greystone With Single Pane of Glass
"Nowadays people don't want a generous porch, or beautifully recessed windows. They want to feel like they're living inside John Wick's House," said Michael Matthew Carter, 42, project manager for Platinum.
Southport Moms Get Tangled up, Create Mom King
"It was a whirlwind of lululemon tank tops and UGG boots. Dog leash here, gym tote there, pizza here, stroller there. Everything just came together perfectly. Almost like it was how nature intended."
"If You Love Something, Set It Free" Says Man Pushing Yacht Out of DuSable Harbor 
"Fuck, I'm gonna miss that boat, dude. She was good, and pure, and I had sex on it," Gregg said, sighing heavily. "When you have a boat, you don't even remember what it's like not to have a boat."
GOP Reminds Americans to Not Wear White, Vote After Labor Day
"If you vote, it's likely that your neighbors and friends are going to talk behind your back about how tacky you are. You know how people are wont to talk and gossip!"