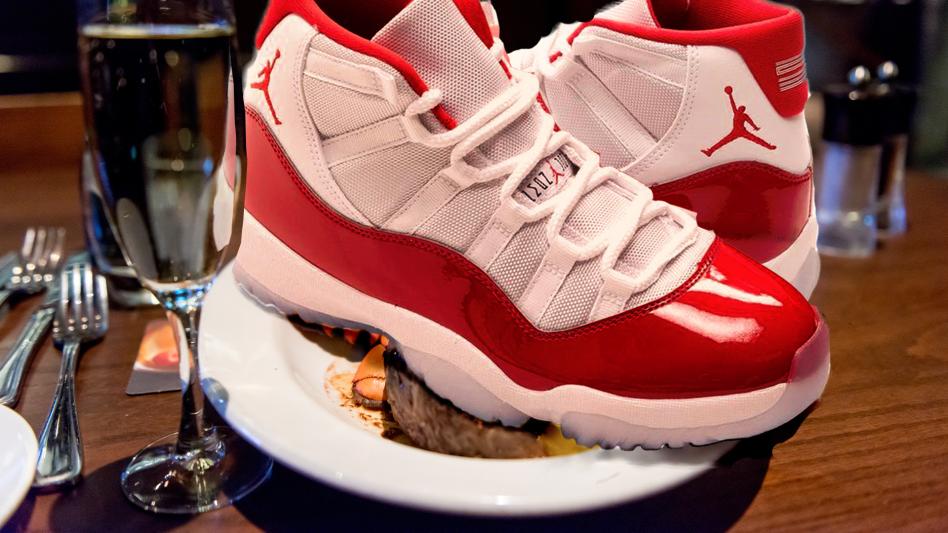 RIVER NORTH — Arguably one of the most recognizable faces in Chicago behind Barack Obama and Sue the T. Rex, Michael Jordan is not only the greatest athlete to ever live…he's also a brilliant businessman with a love for fine dining.
Once a popular attraction in the heyday of Bulls basketball (pre-Derrick Rose injuries), Michael Jordan's Steak House has unfortunately lost touch with many of the Chicagoans who often categorized their dining experience there as "fine" and "sports-themed."
In an attempt to revamp their menu and expand the reach of Michael Jordan Steak House, the majority steakholders have outsourced to a plethora of high-profile chefs who are introducing new and innovative ideas to the menu.
Michelle Weiss, a former head chef at one of Chicago's most prestigious restaurants, said that when she got the call from Michael Jordan's Steak House, she was elated. "There's something beautiful about working with a team to create new recipes and ideas," she says. "I personally pitched that they start incorporating more basketball-related items into their dishes. Referee whistles, Nike socks, maybe athletic tape." 
But it wasn't until another consultant, former Iron Chef contestant Brad Sergio, pitched his idea that the restaurant knew they had something special on their hands. "I was honest with them," Sergio says. "Nothing catches people's attention like a fresh pair of Js. That's why I said we start garnishing two or three pairs of Jordan 11s on our new filet mignon. I'm talking six size 12 Jordans, maybe even game-worn. I truly believe adding this small touch to every chef's mise-en-place and culinary arsenal will amplify our work here."
When Brad Sergio pitched the idea, he said it was immediately a hit. "It's exactly what they were looking for," Sergio says. "The flavor profiles of the filet mignon plus the sharp, subtly sweet faux-leather flare of a new pair of Jordan 11s makes for a classic and unforgettable dish. I even suggested boiling down some of the Jordans into a light velouté for additional flavor."
Not only does each customer get to enjoy 3 pairs of Jordans with their steak, but they also have the choice of having their garnish come with or without laces, based on preference.
"I think giving people the option of laces expands the flavors our customers are ready to experience, while also catering to those of us who just prefer the classics," says Connor Radley, CEO of the new ownership team operating the steak house. "I want people to be able to say, 'I'll take my steak medium, but hold the laces.' It makes all the difference to folks. They want to know we care."
The market price for game-worn Jordan 11s is $64,000.