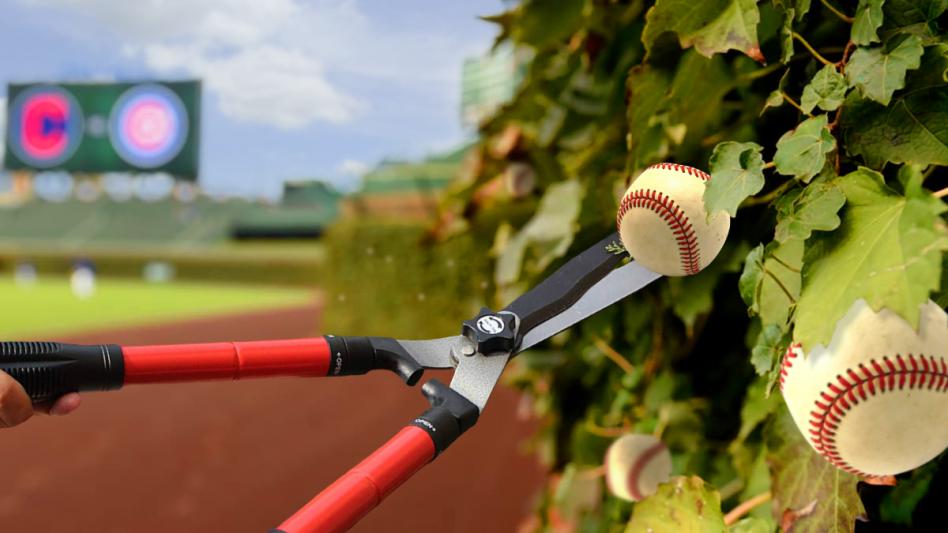 WRIGLEYVILLE — In a year of unprecedented limitations, the gardeners at Wrigley Field are dealing with a problem of large proportions: despite restricted seating at Cubs games, this season's baseball vine is yielding a bumper crop.
"They're popping out along the vine left and right, fully stitched!" exclaimed Cubs Head Gardener Felix Begonia, 75. "We've never had a season with this much baseball fruit. If we were fully operational, this would be a gift. We'd be handing out grilled baseballs to the fans, selling them oven-ready at the farmers' market!" Right now, though, the gardening team is focused on saving their bounty from the compost heap. 
The vine, which usually births a sedate five or six bushels a season, now is churning out two or three a day. The ball fruit, which must be snipped from the vine immediately, requires intensive care in its first few hours of existence. "Either we entomb the baseballs in a leather and concrete nest to harden them up for gameplay, or we steam them until their pores open up and they give off a nice sandalwood odor, and prepare them as food," Begonia explained, sorting through a conveyor belt of fresh-picked baseballs and tossing the runts aside. 
The culinary aspect of the Cubs empire, often ignored in the larger "sports" media, if you could even call it that, is one beloved by botanists and foodies throughout the Great Lakes region. 
"To me, the Cubs baseball fruit is even creamier and sweeter than its cousin the pawpaw," said gourmand Gustav Bechamel, 19. "And I think I'm just the aspiring restaurateur to put it on the map." Due to the fickle nature of the baseball vine's output, marketing the item out into the food world has been a challenge. 
"Which has been a real pain now that we've finally got enough product to start getting the conversation going," said Begonia, who mentioned that the Wrigleyville Whole Foods had been unwilling to purchase "one or two" of the baseballs when he'd asked a cashier there yesterday. "They've been extremely inflexible," he noted, grimacing. 
"We need an all-hands-on-deck approach to get these baseballs out into the world," Begonia said, noting that his fleet of gardeners were busy pickling, dicing and juicing the crop in an effort to stem the tide of the baseball vine's output. 
"Personally, I don't eat them," added Begonia, shrugging. "They're pretty, but I don't like having to pick all the string out of my teeth afterward."