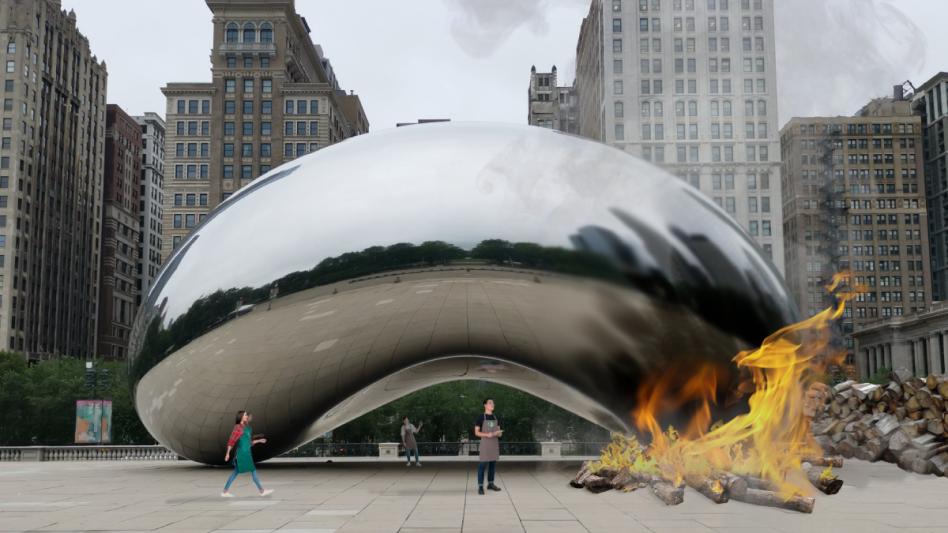 MILLENIUM PARK — Over the weekend, Starbucks Corporation announced that they've begun a multi-year process of roasting and brewing The Bean.
"Like many businesses we've been facing supply chain issues," said Candie Jameson, 43, a Senior Bean Counter (literal) for at the Starbucks Reserve Roastery. "And by utilizing this great natural resource in the center of our city, we expect to be able to keep our customers regular for years to come."
Early test brews by The Roastery have been received positively by fans of their establishment.
"It's less metallic than their normal roast, which is a nice change of pace." said Derek Smackle, 25, a Bean Counter (figurative) at Fifth Third Bank.
Starbucks says once the bean is fully roasted they'll be scaling up and brewing the entire bean in Humboldt Park Lagoon.
"During the winter we'll be bottling it as cold brew of course," said Jameson. "Come summer we're hoping to heat the lagoon up to our normal Serving Temperature of 400 degrees fahrenheit, barring any disturbances from any yipped up alligators."
When asked what their plans were after The Bean had been fully used up, Starbucks sent us a statement saying they'd be roasting the city, to which we responded that that was our responsibility dammit.