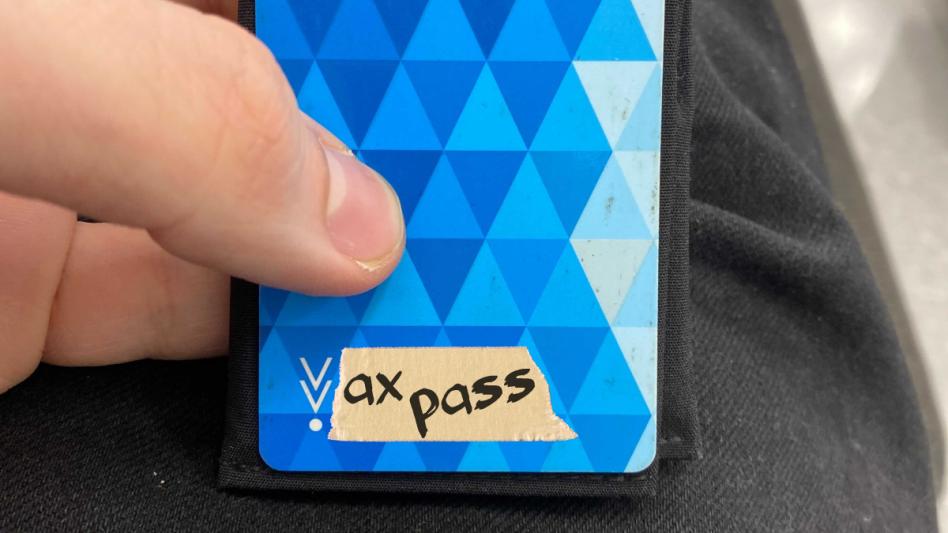 CITY HALL — In a sudden but ultimately inevitable business deal, Chicago public health authorities responsible for organizing the city's planned "vaccination pass" program have sold the project to the company responsible for the CTA Ventra system.
In a hurried press briefing Thursday, Chicago Public Health Commissioner Allison Arwady—and surprise guest Forrest Claypool, former CTA chief—reassured Chicagoans that the previously stated plans for the pass would remain in place: Arwady hinted again at the briefing that the pass will allow vaccinated individuals greater access to limited-occupancy events, concerts and the like. Arwady was quick to mention that Ventra developer and California-based defense contractor Cubic Systems would only "enhance these features, rather than proving so unreliable and user-hostile that it actually damages the city's economy, as you might have reason to expect."
Claypool then queued up a video presentation, prepared by Cubic to outline the benefits of the deal. The video claimed that, like Ventra, any cards already issued at the time of vaccination will be replaced with a new, streamlined system that will include the city's pass benefits. "Your current card is, as of today, invalid. But don't worry, a new one will be mailed to you in four to six weeks. And, some more exciting news—we plan to offer a mobile wallet version of the vaccination pass in 2023."
After the video, Claypool himself addressed the press. "I am excited for the decision as a Chicagoan, a champion of the Ventra system, and of course as a potential Cubic board member," Claypool proclaimed, sweatily. "Chicago is poised to lead the world with this program, and where Chicago goes, Ventra and Cubic will be there. We're stuck with each other." 
Claypool then took a few questions, during which he clarified that he had "learned from Ventra's mistakes," and planned to "adjust the pricing for the pass accordingly." It was not clear what Claypool meant by this, although he subsequently rubbed his fingers and thumbs together in a "money" gesture.
After the briefing, The Genius Herald caught up with a few Chicagoans already wearily tearing up their vaccination cards. "Glad Forrest and Ventra are on it," said Victor Weissbier, 31, emotionlessly, as he tried a third time to purchase a monthly CTA pass from a kiosk at the Thompson Center. "They're good at this kind of thing." Seems like it, Victor!