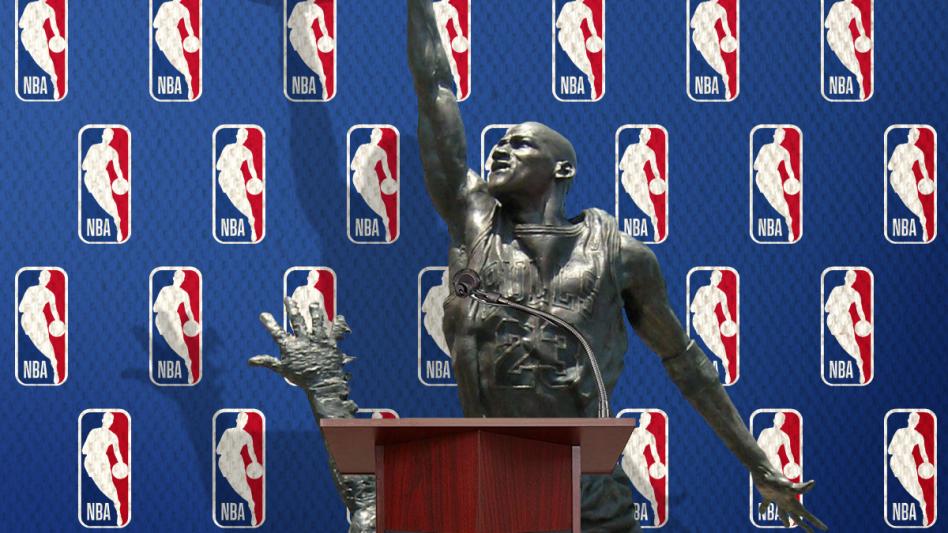 NEAR WEST SIDE — The sculpture world turned on its head Thursday morning when the Michael Jordan statue inside the United Center announced that it will be retiring from its position to pursue its lifelong dream of being a professional baseball stadium statue.
The statue, known professionally as The Spirit, had notified members of the organization of its intent to retire earlier in the week. 
"I've always said, when I feel I lose the sense of motivation and the urge to prove something, it's time for me to move away from the game of basketball," said the statue amid a flurry of flashbulbs in a packed room at the Advocate Center. "I've reached the pinnacle of my career as a basketball statue. I feel I've been put on a pedestal. It's time to stand in place somewhere else."
"I talked with my teammates, the Scottie Pippen statue in the lobby and the Stan Mikita and Bobby Hull statues out front," said Spirit, "You couldn't tell by our faces, but it was very emotional."
The Spirit signed a minor-league contract with the Chicago White Sox organization Wednesday, in hopes of earning its way to a spot outside a big league clubhouse. But despite its illustrious career and athletic construction, many question whether the 12-foot, 2,000-pound bronze statue can make the transition to the baseball world.
"Look, baseball is a whole different world," said the statue of Jim Rome in Jim Rome's living room, "Just because the guy is chiseled doesn't guarantee him success. I don't think he's ready to handle the gulls and pigeons of a summer sport."
"Even if the whole baseball thing doesn't work out, I know I can count on bonkers endorsement money from Ballpark Hot Dogs."
Shortly after the press conference concluded, sources in Hollywood confirmed that the Jordan statue has joined the cast of the feature film Base Jam, where it will stand alongside busts of the Looney Tunes outside an interstellar basketball game.