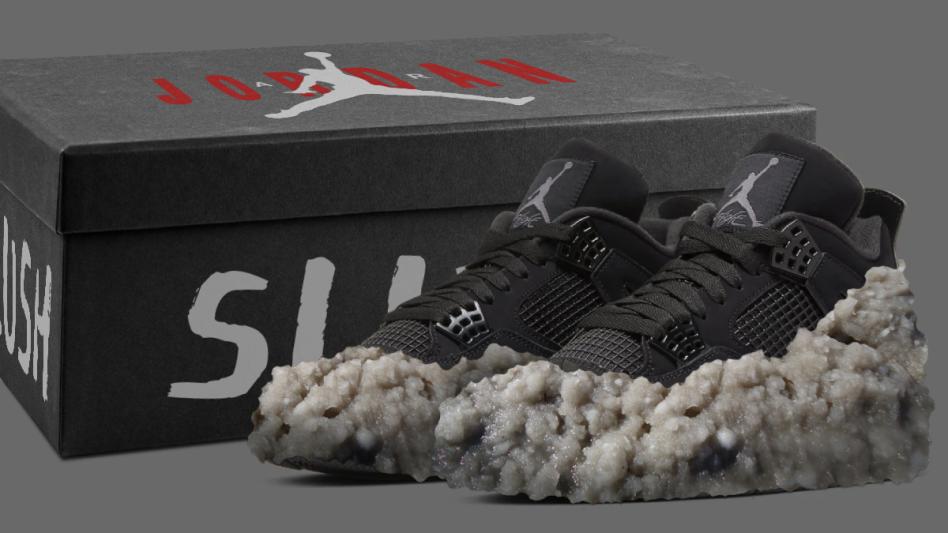 THE MAGNIFICENT MILE — In the wake of one of the harshest winters the Midwest has seen in years, Nike has just announced a rollout of the newest shoe to hit the market: Chicago Snow Sludge-colored Air Jordans.
"We wanted to create a shoe that really represents what the winter of 2021 looks like," says Ben Whimpers, 37, a spokesperson for Nike. "Seeing as Jordan himself played for the Bulls, we decided to be inspired by the Chicago winter. And what could be more Chicago than that filthy, dirty snow sludge that's all over the sidewalk?"
Sneakerheads everywhere couldn't be less enthused by the new Jordans, which are intentionally designed to make the wearer's feet feel cold and wet upon slipping them on.
"The color kinda makes me nauseous," remarked Frankie Sole, 19, a self-proclaimed Chicagoan sneaker fanatic. "I took one look at the shoe and thought, 'Damn, I really wish it was May already.'"
Despite the fact that nobody is looking forward to the Chicago Snow Sludge Air Jordans, it's looking like it's a completely unavoidable nuisance that's going to plague our streets for at least a few more months. And don't worry about preordering; all Nike app users will be automatically charged and shipped a pair whether they want them or not. Just do it!