Hulk Hogan Devastated After 23andMe Reveals He Not Everyone's Brother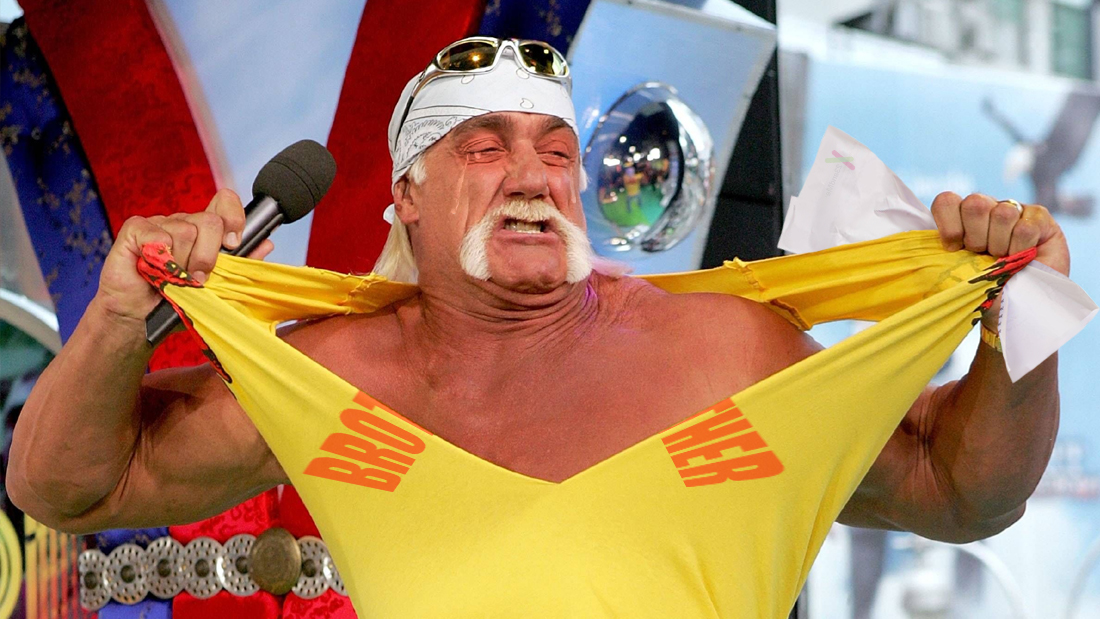 CLEARWATER, FLORIDA—Scandal rocked the pro wrestling world this week as Terry "Hulk" Hogan began feuding with popular genomics and biotechnology company 23andMe over results gathered from one of the company's genetic ancestry testing kits. The six-time WCW and WWF heavyweight champion, known for mega-flops like Suburban Commando and Santa with Muscles as well as his Gawker-bankrupting and childhood-debasing extramarital sextape with Heather Clem, took to Twitter to voice his displeasure after he received news from the company that forced him to question his most fundamental belief: that you, me and all of us are his "brothers."
I thought it would be a fun goof," said a baffled Hogan, who had received the test as a gift from his wife. "I figured, I dont need some tube to tell me I'm a Hulkamaniac just like all of the other little boys and girls in this world, dude, but it'd be fun anyway!" Hogan sent the test in and went on with his life—saying prayers, eating vitamins and galavanting with his longtime manager Jimmy Hart.
Everything seemed fine for the Hulkster—until the results came back. "86% European descent," the wrestler said, "What the fuck does that even mean?" Even worse, the results didn't appear to have any metric included for measuring brotherhood or Hulkamania in the first place, but did indicate the 65-year-old wrestler was at an increased risk for Parkinson's disease.
"Apparently these stooges want a visit from the Hulkster's 24-inch pythons," Hogan said before tearing his shirt off in anger. "For decades I've said that my fans, my colleagues and my children were all my brothers. Now this website is telling me I'm zero percent Hulka-anything? I don't think so, bruh...br...bruth..." he said before trailing off, donning another shirt and sadly tearing it off.
As of press time, an inconsolable Hogan was blubbering his way through a list of inherited traits such as "Silly Jellyfish Tentacle Hairline" and an increased risk for "Crispy Chicken Skin" on his forearms, in addition to a diagnosis of something called "Bigot's Brow."