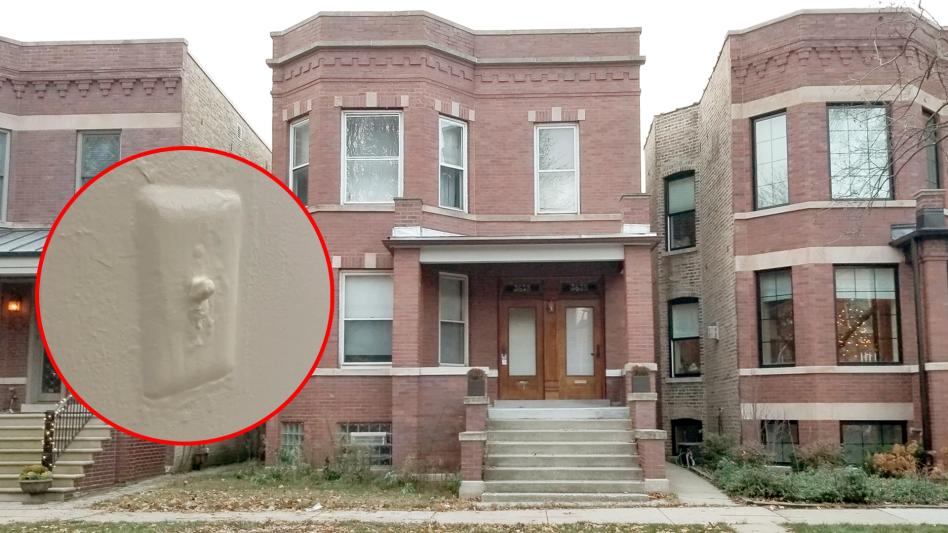 THE LOOP — At a press conference Friday, The Chicagoland Apartment Association released a new recommendation for Chicago landlords in dealing with all maintenance requests - to apply a thick, gloopy layer of white paint over any and all broken appliances or damaged areas.
"We worked hard for our properties and it's past time to standardize our approach to maintenance in order to reduce costs," said spokesperson Jonathan Lagassi, 43, a landlord who inherited his rental property, a Lakeview two-flat, from his grandfather who purchased it in 1933 for $800 and a sick horse. Lagassi now rents out each floor for $2300 a month.
While blasting the walls of their properties with an alabaster paint that somehow always looks wet has until now just been a common practice, the group says they're excited to try the technique in more advanced use-cases.
"Before now we've only painted over things like water damage, electrical outlets, and holes in the wall," said Lagassi. "But by 2023 our goal is to get all Chicagoland landlords to expand this to things like broken microwaves, insect infestations, and possibly even small fires."
Reactions to the initial rollout have been mixed however. We caught up with a prospective tenant, Rebecca Olivia, 28, as she was leaving an apartment showing in Boystown.
"That place was nice, but obviously the previous tenant left some stuff behind," said Olivia, referring to an old couch, a bed, and a collection of old Chinese food containers in the refrigerator that had been permanently painted into place by a milky white paint that technically has a radioactive half-life. "But it does have in-unit laundry so I'll probably pull the trigger."
The apartment association says that with inflation out of control they may be forced to take the ultimate step and free up some of their properties for new leases by painting over the current tenants themselves.