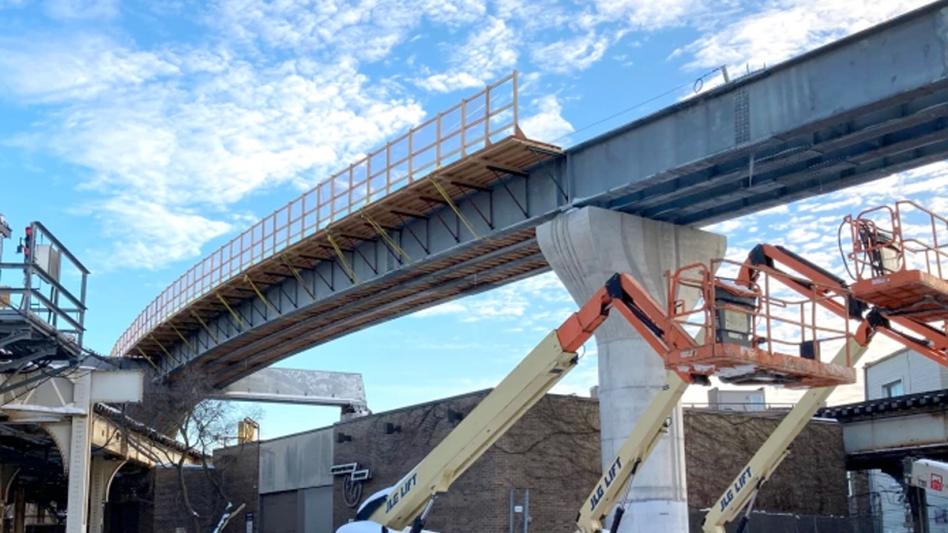 LAKEVIEW — The almost completed Belmont Flyover Brown Line bypass project was brought to a screeching halt today as crews struggled to find a three inch long allen wrench they dropped while horsing around. The allen wrench, which came with the bypass construction manual, is necessary for the completion of the project. 
"We're combing the ground all around Sheffield and Roscoe, but there's a lot of gravel," said Terrence "Fence" Wilksy, 43, a foreman on the bypass project, "and a lot of loose keys. People in this neighborhood really need to take better care of their keys."
The allen wrench, a short length of bent metal with a 3mm hexagonal shaping on the end, is a popular tool in the construction of modern furniture and public works projects. A study conducted in 2015 by the Department of the Interior found that nearly two thirds of public works projects fail because someone was fooling around or being a space case and lost the allen wrench that came with the construction materials.
"Our shop doesn't permit us to share who was goofballing and dropped the wrench, but we are determined to find it before it gets dark or a rat claims it," said Wilksy. "In my twenty-eight years in construction I have never let a little whoopsie like this keep a project from being completed."
The Flyover project, which started in 2018, has been moving along at a steady pace until this incident. The CTA has promised construction will resume at its full pace as soon as the allen wrench is found. Several metal detectors the CTA purchased for a beach trip have been allocated for search, as well as someone's friend named Luke, who claims to be "really good at finding things on the ground" has donated his time to finding the missing tool.
Meanwhile, Brown, Purple, and Red Line passengers can expect longer than usual delays while the wrench is missing. Passengers are encouraged to keep an eye out around Belmont station and to return the wrench if found and resist the urge to keep any shiny thing we find on the ground that all Chicagoans are consumed by.
Wilksy assured The Chicago Genius Herald that work would resume soon, suggesting that if they didn't find it by tomorrow morning he'd have his workers check their junk drawers at home.