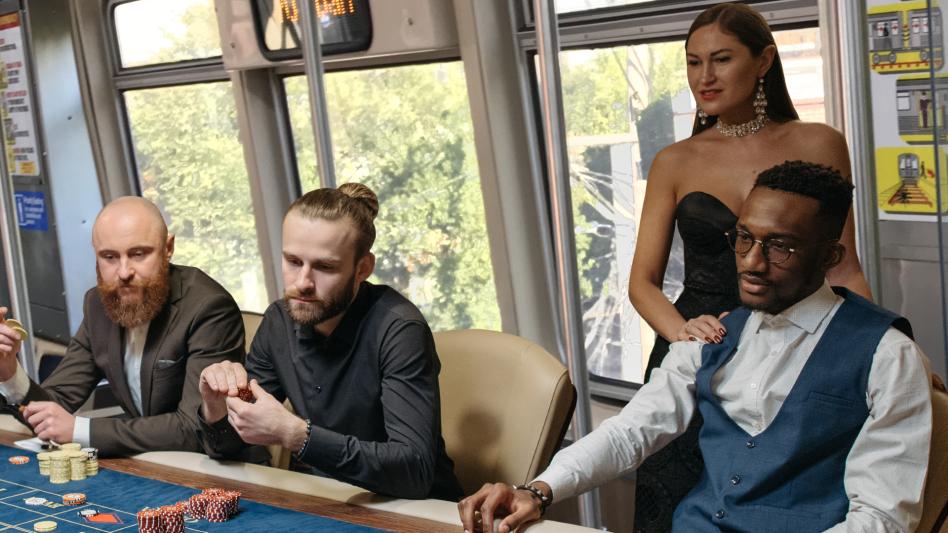 CHICAGO, IL — "Gambling is prohibited on CTA vehicles" no more as the Chicago casino project has chosen the CTA Red Line as the city's future house of chance. The location was selected after a stalemate between aldermen regarding no one actually wanting the original proposed locations in their ward. The future casino site spans both affluent and disadvantaged neighborhoods, two pro-sports stadiums, and has the bonus of being an existing indoor smoking environment. The casino cars will be mixed in with normal transit trains, much like the annual holiday trains but with less cheer and more beer.
The project includes long-delayed cosmetic upgrades to several stations, however accessibility improvements are on hold until the city can determine if those in wheelchairs will lose enough money for the city to break even on elevators. 
Jim Johnson, 54, a lawyer from Lincoln Park who has been commuting on the Red Line for 16 years, is looking forward to the future casino and plans to time his commute with the gambling trains- "After work I'll sometimes play scratchy winnies and have a tall boy on the train, why not some poker and a martini?" However, some Red Line regulars like Larry Richards, 43, who has been running a Three-card Monte hustle for the past decade, were less in favor- "First legalizing weed, now this, the city just wants all small business owners like myself to go under."
In addition to casino revenue, Mayor Lori Lightloot also announced the city's plans to legalize prostitution, isolated only to the Jackson Station transfer tunnel. Both casino and 'Red Line District' tax revenue will be funneled exclusively to the CPD budget and is predicted to encourage police to care about crime on trains. 
Upcoming acts for the casino's theatrical space include bucket drummers, someone blasting their mixtape on a $5 Bluetooth speaker, and Barry Manilow. A Cirque du Soleil show of handrail gymnastics is currently on hold after a commuter was injured during rehearsal.