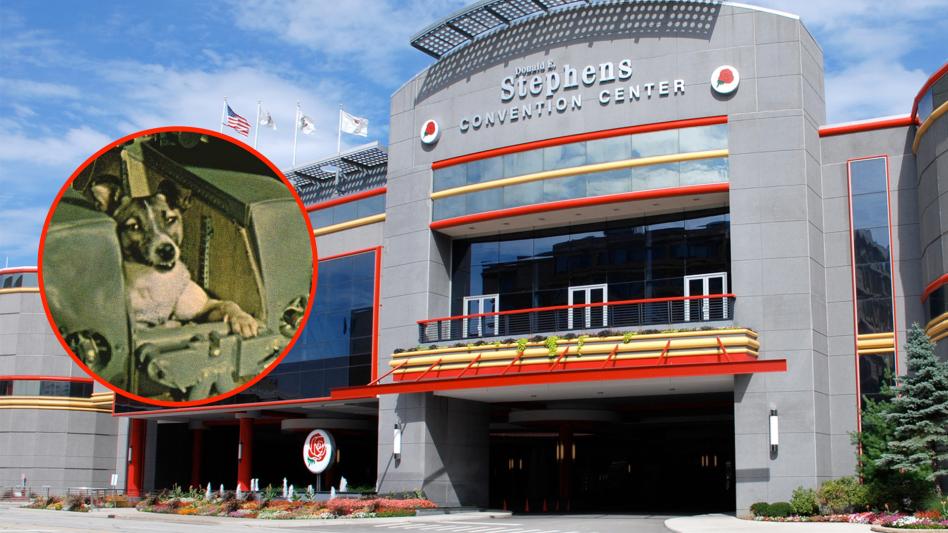 ROSEMONT—Furries nationwide declared the 2021 Midwest Furfest an absolute failure after this year's "Intergalactic" theme prompted every attendee to go as Laika, the dog who went to space.
"Laika has swag," said FurFest regular Archie Tucker, 27. "Everybody wants to be Laika; they want that cosmos-bound Soviet dog flavor, you know. That 1950s orbital fuckability."
Convention organizers released a somber statement confirming the homogeneous turnout and offering refunds to all convention-goers. The news broke as a severe blow to local Chicagoans, most of whom rely on the convention for year-round income.
"I've got a family, a wife and kids I gotta support," said ovipositor salesman Stanley Walker, 57. "What am I supposed to tell 'em? Santa skipped our house 'cause Daddy didn't sell enough silicone eggs?"
Small business owners weren't alone in their disappointment, as the much-anticipated event drew the ire of furries seeking community amid a devastating pandemic.
"My dad doesn't really understand FurFest, but he was so excited to see this side of my life," said Melentia Stokes, 19. "I don't know if our relationship will be the same after this year. He hasn't spoken to me since the convention, because he hates dogs who go to space so much."
The irreparable blunder seemed to spoil every aspect of this year's FurFest, from fursuit charades to sex-positive role-playing games. Event staff made the painful decision to cancel the iconic Vore Fest Meet & Eat after several attendees conceded that it didn't make sense for a dog who went to space to eat another dog who went to space.
Tensions then came to a head at the Otters, Ferrets, Weasels, Skunks, and Badgers Meetup when one participant argued that Laika could be considered a weasel, due to the canine's lesser-known reputation for swindling and gambling.
"That was a huge mistake," said security head Juck Port, 39. "If anything, Laika is an otter, because of her slim, hairy build and extensive involvement in the gay community."
While furries across the country recover from the disastrous 2021 Midwest FurFest, organizers are confident that next year's convention will steer clear of controversy with the theme "Israel."