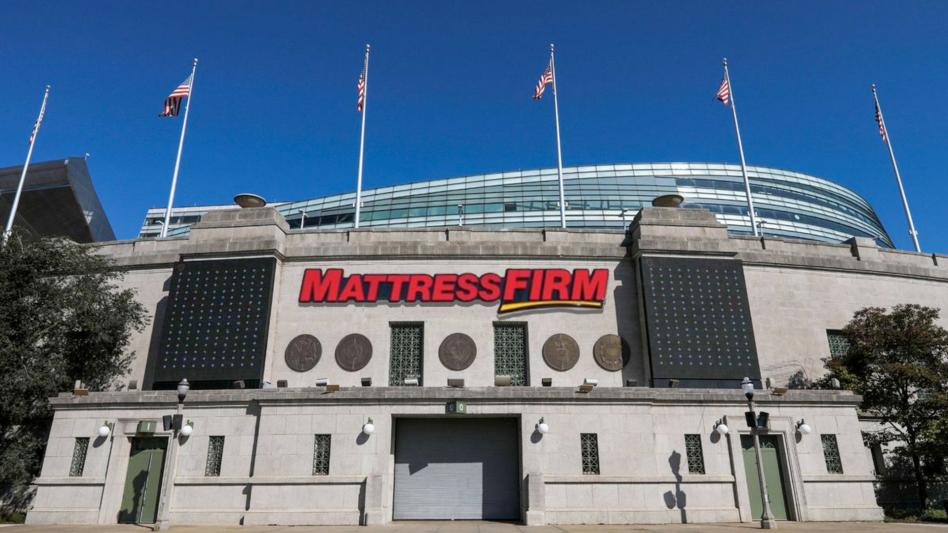 SOUTH LOOP - It seems increasingly likely the city's beloved football team, the Chicago Bears, are packing up and moving to the suburbs. The question remains, what will happen to Soldier Field, the team's longtime home? Today it's been confirmed that Mattress Firm, the Houston-based company with several locations throughout the city, has put in the highest bid to take over the city's beloved stadium.
"We thought we'd take the city from bear down to lay down." says CEO John Eck, 60. "When I was looking around the stadium, I thought how majestic it would be to plop down on a queen size Purple Smart Comfort Grid mattress, available for $1,299 or one dollar for the first three months." Eck added. "Tickets to Bears games start at around $90. Admission to Mattress Firm will be free, and I'm offering 10% off all Sealy and Serta mattresses on game days."
The biggest question is how residents of the windy city will embrace the change.
"I personally don't mind! I've been to a Mattress Firm before, their beds are much more comfortable than sitting in the seats in Soldier Field." says Janice Winslow, 31.  "Have you ever sat on one of those things for four hours? Brutal! Besides, Mattress Firm is always having sales on holidays, I don't think the Bears ever have sales on Labor Day.'' 
Others didn't quite share her sentiment.
"Moving to Arlington Heights? Last person I know who did that wanted to get married and get away from the traffic," said Steven Tolbert, 31, a decade-long Bears season ticket holder. "So unless The Bears are trying to grow basil to make their own fresh pesto, I don't think they have to worry about any of that. I have a lot of pride in this city, all right? The Bears have the most regular season wins in NFL history. Is this store's sales team going to be the most sellingest sales team in Mattress Firm history? Is The Fridge gonna work there? Will the employees even have nicknames?"
Usually the entire city rallies around the Bears, unlike the division of the south and north side around baseball. One thing is clear here, the city may not unite if the Bears ultimately pack up and move to the suburbs.
If the Mattress Firm deal falls through for any reason there are rumors swirling about other bids including filling the stadium with water and turning it into the city's largest swimming pool, it becoming an Au Jus museum, or Mike Ditka purchasing it to house his bobblehead collection.