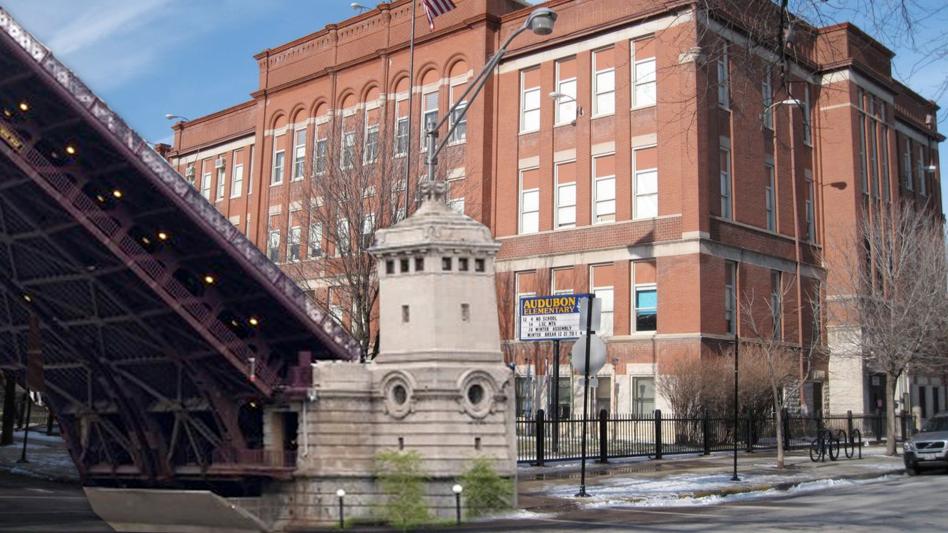 CHICAGO — As schools remain closed following the Chicago Teachers' Union's vote to refuse to return to in-person education during a COVID-19 surge, Mayor Lori Lightfoot's anger at the union's decision has intensified. Despite reaching an agreement for the teachers to return on Wednesday, sources close to the mayor have reported that she's currently having bridges built at the entrance of every Chicago Public School building so when the teachers return, she can raise the bridges.
"The idea to raise the bridges, trap people, and then have the CPD show up and beat them is always a tool in the Mayor's pocket," said Greg Stanopolis, 56, a political advisor for Mayor Lightfoot. "And one she wants to use a lot. She pitches 'raise the bridges and trap them' as a solution for pretty much every problem the city faces."
"Trust me, the idea to install bridges and raise them to send a message to the CTU makes way more sense than when she wanted to install bridges to block COVID instead of reinstituting the mask mandate."
Raising the bridges was a tactic first used by Mayor Lightfoot in June of 2020, during the George Floyd protests. By instituting a curfew and raising the bridges, Mayor Lightfoot trapped hundreds of protesters in the downtown area where they were confronted by CPD officers. The move was one of the embattled Mayor's most controversial decisions, and one she's made repeatedly since the start of the pandemic.
"The Mayor has repeatedly resorted to childish retaliatory reactions to having her authority questioned," said a CTU member who asked to remain anonymous in case the Mayor tries to have a bridge installed and raised in front of their house, "when she's not raising bridges, she's yelling at people at meetings or texting mean things about them. She has a lot in common with my students, only they can't weaponize infrastructure!"
As discussions between CPS, the Mayor's office, and CTU grew increasingly hostile last week, crews quickly moved to begin construction on several drawbridges at the entrances of CPS buildings around Chicago. The bridges, which serve no function except to be raised to block the doors, will cost taxpayers millions as the city struggles to recoup losses from the pandemic without lowering the police budget even one cent.
"Mayor Lightfoot does not relish having to install bridges she can raise to punish the CTU for this irresponsible decision," said a statement from the Mayor's office earlier today, "even if the button she gets to press to raise and lower all the city's bridges is under a really cool glass cover and is red and makes a neat sound like 'ba-woooooo' when you press it. This is about sending a mixed message to the teachers that they need to get back to work and stand in a room filled with sick or soon-to-be-sick children all day, but first they need to find a way inside."
While the CTU remains defiant in their vote to return to remote education, discussions continue with classes canceled for the next several days. According to our source in the Mayor's office, Lightfoot was already planning a backup plan if the bridges weren't finished in time and had already donned her "Rona Destroyer" costume.