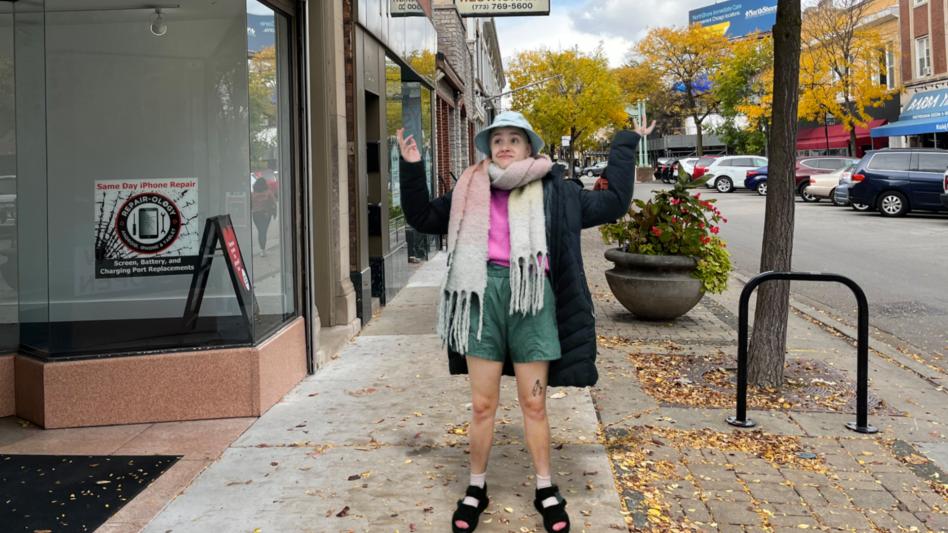 CHICAGO — As autumn begins and the warmth of summer fades, midwesterners city-wide have begun digging out their many jackets and safely storing their best shorts for the seasonal change. With weather still hovering in between the two extremes, many midwesterners have been reported wearing a confusing mix of summer, fall, winter and spring attire.
"I don't really officially switch till the first snow," said Billy Wiencox, 28, an account manager who was interviewed by The Chicago Genius Herald wearing a fleece vest, long sleeve tee, shorts, sandals, and knit hat. "And then after that I still wear shorts out if I'm drinking, but I add a flannel under the vest. Balances the whole ensemble out."
Eyewitnesses report seeing midwesterners enjoying the relatively mild October weather in everything from track shorts and hawaiian shirts to leather jackets under jean jackets to parkas and crocs. One source claimed he saw someone wearing seersucker suit pants and a blanket scarf.
"Until December it's like the wild west here in Chicago," said Becca Hildalgo, 35, a librarian, "and by that I mean you see a lot of denim, leather, and cowboy hats. I'm kinda cold natured, so I go what I call 'onion-mode'. Lots of layers and crying. I don't know if I can do another winter."
"Midwesterners are a fascinating people," said Dr. Carl Buenel, 63, a professor of American fashion history at DuPaul. "Existing betwixt two worlds: summer clothes and winter clothes. As one wardrobe is put away for the year, there is often an overlap of fashion choices. This liminal state of dress within the inter-season period of time is characterized by seemingly random choices in individual's clothing. As if making a character in a video game and putting on whatever armor you find with no thought to completing a set. Sorry, I've been revisiting Skyrim."
As the seasons change and the cold weather becomes unignorable to even the most mid-west of midwesterners, Dr. Buenel says fashions should return to relative normality for the season. Witnesses report seeing less biking shorts and leggings as temperatures dipped into the 40s this week, though reports of people who are dressed normally for the fall and look a little too hot are on the rise.